EMPLOYMENT OPPORTUNITIES
---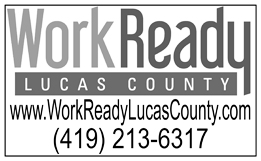 ---

BLACK & BROWN UNITY COALITION
EXECUTIVE DIRECTOR
POSITION
The Executive Director is the key management leader of the Black/Brown Unity Coalition. The Executive Director is responsible for overseeing the administration, project management and strategic plan of the organization. Other key duties include fundraising, marketing, and community organizing. The position reports directly to the Board of Directors.
For more information please contact:
Mrs. Juanita Greene
@ 419-255-0097
First church of God
3016 Collingwood Blvd
Toledo, Ohio 43610

---
Racial Justice Director
The YWCA of NWO, whose mission is to eliminate racism and empower women, is looking to hire a Racial Justice Director. This candidate will manage the Dialogue To Change program and lead other racial justice initiatives. Must possess excellent organizational skills, be detail oriented and have a proven track record of delivery and understanding of racial inequities. Valid driver's license and Bachelors in social work or related field required. 30 hrs./wk. $22.00/hr. with full benefits and potential for growth. Position will remain open until filled.
---
Owens Community College seeks candidates for the following positions:
Applicant Pool for Aspire Instructor (Grant-Funded)
Applicant Pool for Aspire Classroom Specialist (Grant-Funded)
Applicant Pool for Aspire ESOL (English for Speakers of Other Languages) Instructor (Grant-Funded)
Owens Community College invites you to learn more about these exciting job opportunities at https://jobs.owens.edu
Become part of our inclusive culture that embraces and celebrates diversity.
AA/EOE
---
Client Services Specialist
Lucas County
Lucas County Planning & Development Agency is accepting applications to fill the position of Client Services Specialist until filled. Additional information regarding the duties is available on the Lucas County web site (
www.co.lucas.oh.us
). Click on "Apply for a Job" and then select "Client Services Specialist" from the list to read more or apply.
An Equal Opportunity Employer
---
Applications are now being accepted for an experienced part time
Management Clerk and Account Representative for an established
national firm. This exciting position requires only two to three hours
daily and pays up to Two Thousand, Eight Hundred Dollar a Month, plus
benefits! The ideal candidate must have accounts receivable and
Management Clerical experience, excellent communication skills and a
positive attitude.

If you're interested in this exciting and lucrative job opportunity,
please send your interest by email to:
bluegrasscontracting@contractor.net
---

NOTICES
Washington D.C. Trip
Fascinating Washington,D.C.
Beautiful and powerful D. C.
5 days, 4 nights
Sept 27 – Oct. 1, 2019
$550.00 ppd, $75.00 deposit needed
Includes: 4 breakfasts and 4 dinners
Tours: Museum of African History &
Culture, National Archives, Capital,
Martin Luther King Memorial, World
War II monument, and many more.
Powell & White Elegant Tours
Ophelia Powell 419-536-1519 or
248-890-8345 cell or
Cathy Woodward 419-917-2695
---

NOTICE TO BIDDERS
SEALED PROPOSALS for bidding on Fort Miamis Improvements will be received; opened; and read aloud at the Metropolitan Park District of the Toledo Area, Fallen Timbers Field Office, 6101 Fallen Timbers Lane, Maumee, Ohio 43537 Tuesday, May 21, 2019 at 1:00 p.m. local time.
THE SCOPE OF WORK consists of park improvements including construction of 312 feet of aggregate path, 100 feet of wooden boardwalk with overlook deck, fabrication & installation of a steel observation tower, and replacement of failed sheet piling with 290 feet of precast concrete retaining wall along the Maumee River with stepped canoe/kayak access. Bidders may obtain copies of plans, specifications, contract documents and plan-holder's list through Newfax Corporation, 333 West Woodruff, Toledo, Ohio 43604 between 8:30 a.m. and 4:30 p.m., Monday through Friday (check made payable to Newfax Corporation) or via the Newfax Digital Plan Room at www.newfaxcorp.com. Newfax can be contacted at 419-241-5157 or 800-877-5157. A non-refundable fee of $20 is required for each set of full-size documents obtained. For additional information, please contact Jon Zvanovec @ 419-360-9184, jon.zvanovec@metroparkstoledo.com.
EACH BIDDER MUST FURNISH either (1) a bond for the full amount of the bid or (2) a certified check, cashier's check or irrevocable letter of credit in an amount equal to ten percent (10%) of the bid with its bid. The successful bidder must furnish a 100 percent (100%) Performance Bond and a 100 percent (100%) Labor and Materials Bond.
THIS PROJECT IS FEDERALLY ASSISTED. Contracts to be awarded under this invitation for bids will be subject to all applicable Federal laws and related acts.
No bidder may withdraw its bid within thirty (30) days after the actual date of the opening thereof.
THE BOARD OF PARK COMMISSIONERS OF THE METROPOLITAN PARK DISTRICT OF THE TOLEDO AREA reserves the right to reject any or all bids, and to waive any informality in bidding.
By order of the Board of Park Commissioners
METROPOLITAN PARK DISTRICT OF THE TOLEDO AREA
David D. Zenk, Director
---
REAL ESTATE
Need Room to Rent
Woman looking for Christian home in which to rent room and board for $250 a month
Please call at 419-214-9505 OR 567-970-5533
---
FOR RENT
4 BDRM HOME 1560 BUCKINGHAM ST
2 BDRM APT 2018 GLENWOOD
Section 8 Welcome
Call 419-740-3118
---
HOUSE FOR SALE
Small 3 bedroom starter home, or move in ready investment property. A must
see to appreciate. All wood flooring, new roof, new windows, and fully
insulated. Unattached garage, fenced in yard and updated alarm system.
$35.000. Sorry no land contracts. 3009 Warsaw Street Inquiries 419- 810-7793
---
Property for Sale
Well maintained property full of potential seeking a new owner. Currently
being used as a church, over 4,700 square feet. Located at 1501 Western
Avenue. For more information please contact Alisha Nalls Realtor with
Coldwell Banker 419-261-8034
---
Apartments for Rent
Alpha Towers - Section 8 waiting list is open for anyone 62 and older!
1 and 2 bedroom units are available!
525 E Woodruff Ave
Toledo, Ohio 43604
419-246-1258
St. Hedwig Apartments - Section 8 waiting list is open for anyone 55
and older! 1 and 2 bedroom units are available!
2916 Lagrange Street
Toledo, Ohio 43608
419-481-9016
Fully renovated beautiful living in Toledo's historic Polish Village.

---
ABUNDANT LIFE OF PERRYSBURG
ACCEPTING APPLICATIONS
Abundant Life of Perrysburg is accepting applications for its subsidized apartment facilities. Abundant Life #1 offers independent living for senior citizens 62 years of age or older and individuals 55 or older with a physical impairment. Abundant Life #2 is a supportive living complex for people 62 and older. To apply individuals must meet the age requirement and an annual income requirement of no more than $23,550.00 for one person or $26,900.00 for two people.
We are located in the Three Meadows subdivision near the Manor of Perrysburg. Our garden apartments offer one bedroom, private patios, with individually controlled thermostats for heat and air conditioning.
Abundant Life #1 offers bathtubs, while Abundant Life #2 offers walk-in showers and pull cords for emergencies.
We have a bus that transports all residents to area grocery stores and monthly outings. We offer exercise, worship services and a variety of opportunities for our active and not so active seniors. Please call (419)874-4371 to find out more about our fabulous facilities and our availability for apartments. You may also visit us on the web at abundantlifeperrysburg.org.
---
RENT SPECIALS
3 Bedroom Home, 2258 Whitney
2 Story, 1.5 Bath, Cozy
2 Bedroom Apartment, 2018 Glenwood
Spacious, 1800 sq. ft
No Credit, Bad Credit OK, S8 Welcome
Call 419-865-7787
---
Northgate Apartments
610 Stickney Avenue
Toledo, Ohio43604
*Now accepting applications for One and Two bedroom Apartment Homes*
Senior Community for persons 55 years and older. Rent is based on income. Our Activity and Service Coordinators are on site. Heat included. Chauffeured transportation to nearby shopping and banks available.
419-729-7118
Equal Housing Opportunity/Equal Opportunity Employer
---
ACCEPTING APPLICATIONS FOR THE FOLLOWING AFFORDABLE HOUSING WAITING LISTS
All rent is based on income
A Qualifying physical or developmental disability required for the following:
Accessible Country Trails I and II
One (1) and Two (2) bedroom accessible units
Brookview Gardens
One (1) and Two (2) bedroom units
Ottawa River Estates
One (1) bedroom units
Woodside Village Apartments
One (1) bedroom units
---
RENASCENCE OTTAWA AREA RESIDENCES
3 & 4 BR Single Family Homes with attached garages.
Many homes newly remodeled and available immediately.
All appliances included.
Please call 419-389-0096 or visit our office at
1258 Rockcress Drive, Toledo, OH 43615
Income restrictions may apply.
Voice/TTY: 1-800-553-0300
This institution is an equal opportunity provider and employer.
---