EMPLOYMENT OPPORTUNITIES
---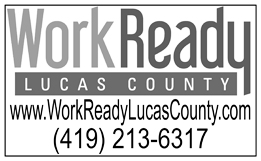 ---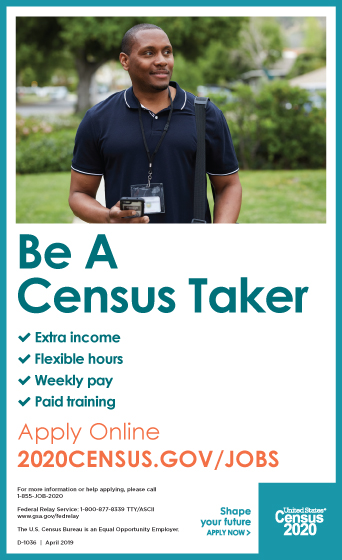 ---
RN (FULL-TIME & INTERMITTENT)
Lucas County Children Services is seeking a Full-Time AND Intermittent RN to assess, document, track and ensure medical care of children. Valid Ohio RN license required. Experience in Pediatrics preferred. If you are interested in making a difference in the lives of abused and neglected children in our community, review additional requirements and apply at www.lucaskids.net. EOE Valuing Diversity
---
BP-Husky Refining
Heavy Craft Mechanic (Pipefitter, Boilermaker, Welder)
The Heavy Craft Mechanic role includes typical refinery pipefitter and boilermaker activities on fixed equipment. The role will perform all duties necessary for safe and efficient operation under the supervision of a Maintenance Supervisor.
Essential Job Requirements:
·
Minimum of a High School Diploma or equivalent.
·
Must be able to provide training/certification documenting one or more of the following qualifications:
o
Journeyman's Pipefitter or Boilermaker certificate;
o
Or a minimum of 8 years documented relevant work experience in a similar process industry as a Pipefitter or Boilermaker;
o
Equivalent military experience as a Pipefitter or Boilermaker.
·
A minimum of 4 years industrial maintenance experience.
·
The ability to successfully pass the code welding certification.
·
Willingness to work eight to sixteen hour shifts and temporary off shifts that may include weekends, holidays and overtime, and perform physically active job tasks, many of which involve year-round outdoor work in all types of weather.
·
Required equipment will accommodate a maximum of 275 lbs. weight requirement.
Must Upload a Resume.
Apply Now at:
---
BP-Husky Refining
PROCESS OPERATORS NEEDED
The Process Operator's primary objective is to achieve the safe, environmentally sound, reliable, and optimum operations of their operating area. The Process Operator position involves maintaining, monitoring, and controlling the continuous operations of petroleum refining and process equipment. Must have a High School Diploma or equivalent (GED); preferred: completion of an apprenticeship program OR a higher education degree.
Essential Job Requirements:
·
Ability to work rotating 12-hour shifts including days, nights, weekends, holidays and must be available for overtime in an outside all-weather environment.
· Required equipment will accommodate a maximum of 275lbs.
Preferred Job Requirements:
· Prior experience working in a refinery, chemical plant, power plant or like industry; or military equivalent. Experience with distillation, filtration, separation, blending, storage, shipping and chemical reaction processes.
Must Upload a Resume.
Apply Now at:
---
Canine Care Center Supervisor
Lucas County
Lucas County Canine Care & Control is accepting applications to fill the position of Canine Care Center Supervisor until the position is filled. Additional information regarding the duties are available on the Lucas County web site (www.co.lucas.oh.us). Click on "Apply for a Job" and then select "Canine Care Center Supervisor" from the list to read more or apply.
An Equal Opportunity Employer
---
Position: Minority Health Program Coordinator
The Minority Health Program Coordinator works to achieve improved awareness and health outcomes for minority populations experiencing barriers to health equity. Through education, advocacy, public relations, research and leadership, the incumbent will promote minority health and work towards solutions that address personal, family, and community problems faced by minority demographics. Incumbent will oversee all Health Department functions related to the goals set forth by the Commission on Minority Health (CMH). The incumbent will coordinate with the Health Commissioner to increase staff cultural understanding and competency. The Program Coordinator will work under the supervision of the Director of Health Promotion with direction of Health Commissioner.
Basic Qualifications
:
• Bachelor's Degree in Public Health, Health Promotion, or closely related field
• Excellent written and verbal communication skills
• Ability to communicate across a broad cross-section of groups and individuals
• Ability to work independently and as a team member
• Grant Writing and reporting experience
• Valid driver's license, reliable transportation
• Ability to work non-traditional hours, including nights and weekends, and ability to work evening and weekend hours
Responsibilities:
• Maintains current knowledge and understanding of issues concerning cultural competency/health equity in healthcare and their potential impact on health disparities. Works to develop health-marketing plans that address each of the priority disease states and/or health conditions.
• Serves as a liaison by establishing, promoting, and maintaining a collaborative long-term partnerships with various community agencies and groups and governmental entities in the implementation of and operations of the coalition in the establishment of a local office of minority health targeting health disparities in the communities. Develops policies and strategies to support health efforts and advocates for the implementation of strategies and policies to reduce health disparities within the community.
• Assists in and develops educational materials which meet the needs of agency service providers and is considerate of various educational, ethnic and socio-economic levels and community groups. Administers, coordinates, or completes special projects including grant writing.
More information available at: https://www.lucascountyhealth.com/about/career-opportunities/
Please email or mail cover letter and resume to:
Email: TLCHDresumes@co.lucas.oh.us
Toledo-Lucas County Health Department
Attn: Terri Frank
635 N. Erie Street
Toledo, Ohio 43604
The Toledo-Lucas County Health Department is an Equal Opportunity Employer. The Department operates in accordance with Title VII of the Civil Rights Act of 1964.
---

NOTICES
Pathway Community Servlces Block Grant Public Notice
The proposed 202A-2O21 Pathway, !nc. Community Services Block Grant (CSBG) application is available for review and comment at the Pathway, lnc. office located at 505 Hamilton Street, Toledo, Ohio, Monday through Friday between the hours of 8:00 a.m. and 5:00 p.m. beginning November 27,2019.
You may mail your comments to the above address or deliver them in person. Pathway must receive public comments by no later than 5 p.m. on December 11, 20L9. They will be on file and open for public Review.
For further information, contact us at (419) 242-7304.
---
REAL ESTATE

ABUNDANT LIFE OF PERRYSBURG
ACCEPTING APPLICATIONS
Abundant Life of Perrysburg is accepting applications for its subsidized apartment communities. Abundant Life #1 offers independent living for senior citizens 62 years of age or older and individuals 55 or older with a physical impairment. Abundant Life #2 is a supportive living complex for people 62 and older. To apply individuals must meet the age and annual income requirement of no more than $24,150.00 for one person or $27,600.00 for two people.
We are located in the Three Meadows subdivision near the Manor of Perrysburg. Our garden style apartments offer an open floor plan, one bedroom, secured buildings with private patios and individually controlled heat and air conditioning.
We have a bus that transports all residents to area grocery stores and monthly outings. We offer exercise, worship services and a variety of opportunities for our active and not so active seniors. Please call (419)874-4371 to find out more about our fabulous communities and our availability for apartments. You may also visit us on the web at abundantlifeperrysburg.org.
---
Northgate Apartments
610 Stickney Avenue
Toledo, Ohio43604
*Now accepting applications for One and Two bedroom Apartment Homes*
Senior Community for persons 55 years and older. Rent is based on income. Our Activity and Service Coordinators are on site. Heat included. Chauffeured transportation to nearby shopping and banks available.
419-729-7118
Equal Housing Opportunity/Equal Opportunity Employer
---